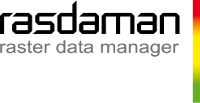 rasdaman v10.0 documentation¶
This is the documentation of rasdaman community, a multi-dimensional Array Analytics Engine that enables efficient querying and manipulation of multi-dimensional arrays of unlimited size.
Rasdaman Community is free software: you can redistribute it and/or modify it under the terms of the GNU General Public License as published by the Free Software Foundation, either version 3 of the License, or (at your option) any later version.
Rasdaman Community is distributed in the hope that it will be useful, but WITHOUT ANY WARRANTY; with­out even the implied warranty of MERCHANTABILITY or FITNESS FOR A PAR­TIC­UL­AR PURPOSE. See the GNU General Public License for more details.
You should have received a copy of the GNU General Public License along with rasdaman. If not, see www.gnu.org/licenses. For more information please see www.rasdaman.org or contact Peter Baumann via baumann@rasdaman.com.
Originally created by rasdaman GmbH, this document is published under a Creative Commons Attribution-ShareAlike 4.0 International License.
All trade names referenced are service mark, trademark, or registered trademark of the respective manufacturer.
Contents: